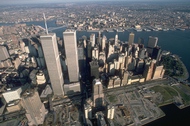 Contact Information
Map and Directions
New York City Connections
Hotel Information
Privacy and Spam Policies

New York City Connections

Our offices can be reached by a short bus ride from the New York City Port Authority Terminal, Gate 234.

The buses run frequently throughout the day. The #192 bus stops at our building. The #191 and #195 buses stop about two blocks away at the intersection of Polito Ave and Rutherford Ave.



Download Bus Schedule PDF.